Genres: Non-Fiction – Memoir, Popular Science
Well booklovers, you may recall that last year I decided to try and read more non-fiction, and it went… not great. I'm doing better this year, as I've already read multiple non-fiction books. The standout for me so far has been Educated, by Tara Westover – the day I started it, it kept me up reading late into the night until I finished it! I had been hearing about it for awhile, as it's been highly recommended by people such as Barack Obama and Bill Gates, and I finally got around to reading it last month.
From the back of the book:
Tara Westover and her family grew up preparing for the End of Days but, according to the government, she didn't exist.
She hadn't been registered for a birth certificate. She had no school records because she'd never set foot in a classroom, and no medical records because her father didn't believe in hospitals. As she grew older, her father became more radical and her brother more violent.
At sixteen, Tara knew she had to leave home. In doing so she discovered both the transformative power of education, and the price she had to pay for it.
This story really shows the power of human determination, and it is as much a story of her family as it is her quest for education, as the two are intertwined throughout the course of the book. I highly recommend it.
I also finally read Sapiens: A Brief History of Humankind by Yuval Noah Harari, which was one of the more talked about books the last time I was home visiting my family, who were raving about it. It chronicles the history of humans, specifically of the species Homo sapiens (though it looks at the other species of human until their demise). Synopsis: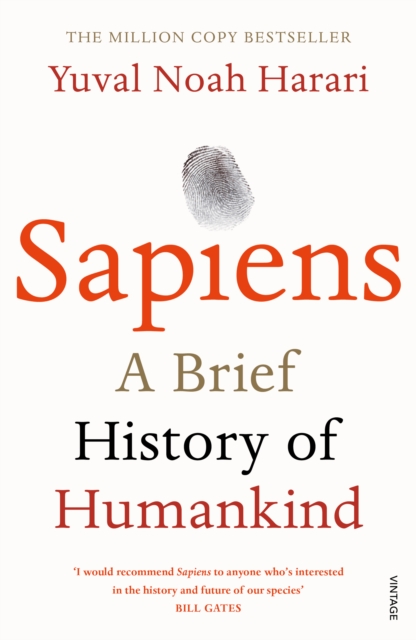 Fire gave us power. Farming made us hungry for more. Money gave us purpose.
Science made us deadly. This is the thrilling account of our extraordinary history – from insignificant apes to rulers of the world.
Earth is 4.5 billion years old. In just a fraction of that time, one species among countless others has conquered it: us. In this bold and provocative book, Yuval Noah Harari explores who we are, how we got here and where we're going.
It's written for a mass-market audience, and as such is easily digestible. I found the first half or so of the book very interesting, when it was exploring human prehistory. However, by the time it got to religion and empire and more recent history, I was less captivated, and it took me awhile to finish it. That said, I am still planning on reading his follow up book Homo Deus: A Brief History of Tomorrow, though it might take awhile for it to make it to the top of my TBR list!
As I'm apparently writing in reverse reading order the non-fiction books I've read so far this year, I'll finish off the list with Caitlin Moran's humorous memoir, How To Be A Woman, which was not only the first non-fiction book I read this year, but the first book of any kind that I read this year (okay, technically finished this year, as I started it a day or two before the new year). Synopsis: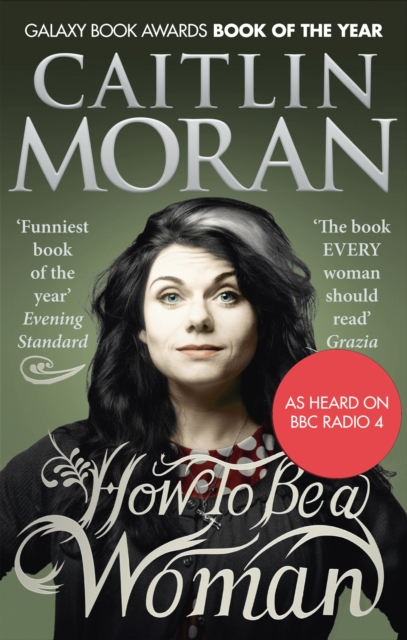 It's a good time to be a woman: we have the vote and the Pill, and we haven't been burnt as witches since 1727. However, a few nagging questions do remain… Why are we supposed to get Brazilians? Should we use Botox? Do men secretly hate us? And why does everyone ask you when you're going to have a baby? Part memoir, part rant, Caitlin answers the questions that every modern woman is asking.
I'll admit, this one had me laughing aloud at times, which can get awkward on a public bus… It's a fun exploration about what it means to be a woman – or at least, what it means to Caitlin Moran!
There are many more non-fiction books that are on my TBR list, many of which have been recommended to me by friends, including All the Single Ladies: Unmarried Women and the Rise of an Independent Nation by Rebecca Traister, Mistakes Were Made (but not by me!) by Carol Tavris and Elliot Aronson, and Feminists Don't Wear Pink and Other Lies, which is a collection of essays, so hopefully I'll have another non-fiction post before the end of the year!