Genres: Fantasy, Alternate History
If you've asked me for fantasy recommendations at the bookshop before, odds are I've suggested Uprooted by Naomi Novik at some point, as it is an excellent stand-alone fantasy novel. Her new book, Spinning Silver, is in the same vein as this one. Synopsis: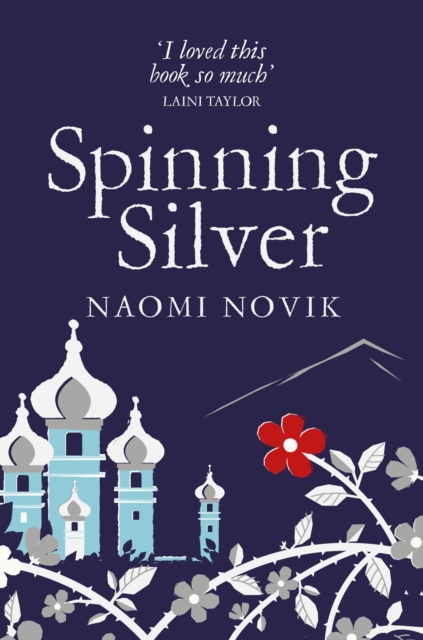 Will dark magic claim their home? Miryem is the daughter and granddaughter of moneylenders, but her father's too kind-hearted to collect his debts. They face poverty, until Miryem hardens her own heart and takes up his work in their village. Her success creates rumours she can turn silver into gold, which attract the fairy king of winter himself.
He sets her an impossible challenge – and if she fails, she'll die. Yet if she triumphs, it may mean a fate worse than death. And in her desperate efforts to succeed, Miryem unwittingly spins a web which draws in the unhappy daughter of a lord.
Irina's father schemes to wed her to the tsar – he will pay any price to achieve this goal. However, the dashing tsar is not what he seems. And the secret he hides threatens to consume the lands of mortals and winter alike.
Torn between deadly choices, Miryem and Irina embark on a quest that will take them to the limits of sacrifice, power and love. As with her standalone novel Uprooted, Naomi Novik has once again been influenced by classic folktales, taking Rumpelstiltskin as a starting point.
It is a retelling and reworking of a fairy tale, and if you liked Uprooted, you will also love this one. It comes out in paperback next month, so get in touch if you'd like to pre-order a copy!
I also finally started reading her Temeraire series, the first book of which is His Majesty's Dragon (published in the UK as Temeraire). I was… resistant to starting these books for a long time, because I don't particularly enjoy historical fiction and this is set in the Napoleonic wars. However, it is about dragons, and after thoroughly enjoying Gail Carriger's books (such as the Parasol Protectorate series), which are set in Victorian times with vampires and werewolves, I decided that not reading a book because I dislike historical fiction was silly, when the book in question is alternative history anyway, and I thoroughly enjoyed this one! I've now finished the third book, Black Powder War, and have ordered the rest of the series for myself too!
When HMS Reliant captures a French frigate and seizes its precious cargo, an unhatched dragon egg, fate sweeps Capt. Will Laurence from his seafaring life into an uncertain future and an unexpected kinship with a most extraordinary creature, in a world where dragons are abundant and used in aerial combat.
Suffice it to say, Naomi Novik has moved onto my list of 'authors that I will buy anything they've written'.