Continuing on from last week's post about the top science fiction picks from last year that I haven't managed to read yet, here's my list of top fantasy books that I haven't gotten to! There are two YA fantasy titles at the end that also look like excellent general fantasy books. In no particular order:
The Obsidian Tower by Melissa Caruso
One woman will either save an entire continent or completely destroy it in a captivating epic fantasy bursting with intrigue and ambition, questioned loyalties, and broken magic. 
'Guard the tower, ward the stone. Find your answers writ in bone.Keep your trust through wits or war–nothing must unseal the door.'
Deep within Gloamingard Castle lies a black tower. Sealed by magic, it guards a dangerous secret that has been contained for thousands of years. As Warden, Ryxander knows the warning passed down through generations: nothing must unreal the Door.
But one impetuous decision will leave her with blood on her hands–and unleash a threat that could doom the world to fall to darkness.
Book One of The Gate of Secrets
CHF 14
Gods of Jade and Shadow by Silvia Morenoo-Garcia
The Jazz Age is in full swing, but it's passing Casiopea Tun by.
She's too busy scrubbing floors in her wealthy grandfather's house to do anything more than dream of a life far from her dusty, small town in southern Mexico. A life she could call her own. This dream is impossible, distant as the stars – until the day Casiopea opens a curious chest in her grandfather's room and accidentally frees an ancient Mayan god of death.
He offers her a deal: if Casiopea helps him recover his throne from his treacherous brother, he will grant her whatever she desires. Success will make her every dream come true, but failure will see her lost, for ever. In the company of the strangely alluring god and armed only with her wits, Casiopea begins an adventure that will take her on a cross-country odyssey, from the jungles of Yucatan to the bright lights of Mexico City and deep into the darkness of Xibalba, the Mayan underworld.
CHF 14
Unnatural Magic by C.M. Waggoner
Onna can write the parameters of a spell faster than any of the young men in her village school. But despite her incredible abilities, she's denied a place at the nation's premier arcane academy. Undaunted, she sails to the bustling city-state of Hexos, hoping to find a place at a university where they don't think there's anything untoward about providing a woman with a magical education. But as soon as Onna arrives, she's drawn into the mysterious murder of four trolls. 
Tsira is a troll who never quite fit into her clan, despite being the leader's daughter. She decides to strike out on her own and look for work in a human city, but on her way she stumbles upon the body of a half-dead human soldier in the snow. As she slowly nurses him back to health, an unlikely bond forms between them, one that is tested when an unknown mage makes an attempt on Tsira's life. 
Soon, unbeknownst to each other, Onna and Tsira both begin devoting their considerable talents to finding out who is targeting trolls, before their homeland is torn apart… 
CHF 21
There Will Come A Darkness by Katy Rose Pool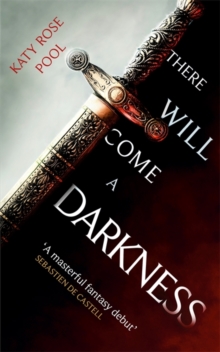 For generations, the Seven Prophets guided humanity – until they disappeared, one hundred years ago.
They left behind a secret prophecy, foretelling an Age of Darkness and the birth of a new Prophet who could be the world's salvation . . .  or the cause of its destruction. As a dark new power rises, five souls are set on a collision course that will determine the fate of their world:A prince exiled from his kingdomA ruthless killer known as the Pale HandA once-faithful leader torn between his duty and his heartA reckless gambler with the power to find anything or anyoneAnd a dying girl on the verge of giving upOne of them – or all of them – could break the world. Will they be saviour or destroyer?
Book One of the Age of Darkness
CHF 14
YA Fantasy:
Winterwood by Shea Ernshaw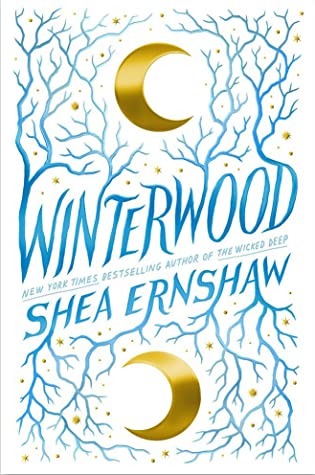 Be careful of the dark, dark wood… Especially the woods surrounding the town of Fir Haven.
Some say these woods are magical. Haunted, even. Rumored to be a witch, only Nora Walker knows the truth.
She and the Walker women before her have always shared a special connection with the woods. And it's this special connection that leads Nora to Oliver Huntsman-the same boy who disappeared from the Camp for Wayward Boys weeks ago-and in the middle of the worst snowstorm in years. He should be dead, but here he is alive, and left in the woods with no memory of the time he'd been missing.
Nora can feel an uneasy shift in the woods at Oliver's presence. And it's not too long after that Nora realizes she has no choice but to unearth the truth behind how the boy she has come to care so deeply about survived his time in the forest, and what led him there in the first place. What Nora doesn't know, though, is that Oliver has secrets of his own-secrets he'll do anything to keep buried, because as it turns out, he wasn't the only one to have gone missing on that fateful night all those weeks ago.
CHF 14
The Mermaid, the Witch and the Sea by Maggie Tokuda-Hall
In a world divided by colonialism and threaded with magic, a desperate orphan turned pirate and a rebellious imperial lady find a connection on the high seas. Aboard the pirate ship Dove, Flora the girl takes on the identity of Florian the man to earn the respect and protection of the crew. For Flora, former starving urchin, the brutal life of a pirate is about survival: don't trust, don't stick out, and don't feel.
But on this voyage, Flora is drawn to the Lady Evelyn Hasegawa, who is headed to an arranged marriage she dreads. Flora doesn't expect to be taken under Evelyn's wing, and Evelyn doesn't expect to find such a deep bond with the pirate Florian. Neither expects to fall in love.
Soon the unlikely pair set in motion a wild escape that will free a captured mermaid (coveted for her blood) and involve the mysterious Pirate Supreme, an opportunistic witch, double agents, and the all-encompassing Sea herself. Deftly entwining swashbuckling action and quiet magic, Maggie Tokuda-Hall's inventive debut novel conjures a diverse cast of characters seeking mastery over their fates while searching for answers to big questions about identity, power, and love.
CHF 13