Genres: Fantasy, YA, Children's, Thriller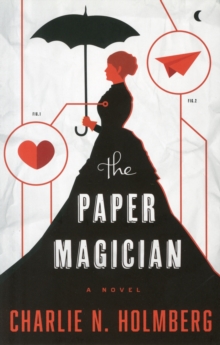 So. I wrote what was going to be this post yesterday at work, intending to post it today, which was as follows:
The fantasy book I'm reading right now is The Paper Magician by Charlie N. Holmberg. I'd read good things about it in reviews and the basic premise hooked me:
Ceony Twill arrives at the cottage of Magician Emery Thane with a broken heart. Having graduated at the top of her class from the Tagis Praff School for the Magically Inclined, Ceony is assigned an apprenticeship in paper magic despite her dreams of bespelling metal. And once she's bonded to paper, that will be her only magic…forever.
The synopsis then of course has more about the plot (an evil magician and an adventure through the chambers of her teacher's still-beating heart), but I like this little glimpse of an interesting magic system! As I'm only about twenty pages in at this point, you'll have to bear with me to hear my thoughts on this one once I'm done.
Well, turns out it's a pretty gripping read (and at 214 pages, shorter than many fantasy novels) and I finished the whole thing yesterday. Holmberg's favourite author is also Brandon Sanderson, and she took his class (twice). So, yeah, right up my alley – fun magic system, interesting story, with definite possibilities for expanding/continuing the story (which is a good thing, as there are another three books in the series – or at least the world), but a full story in its own right. And having looked closer at the genre post-reading, it is classified as fantasy romance, which is fair, though it's not what I'd call a bodice-ripper.
I've also finished Ash and Quill by Rachel Caine, and I must say, I'm looking forward to the next one, with only a few short weeks to wait! These books tend to race from one crisis to another, with the main characters hardly getting a chance to stop and take a breather before they're off running somewhere else again, which somehow really makes it feel its Young Adult genre – it's a bit exhausting, but this series still feels like it's got momentum.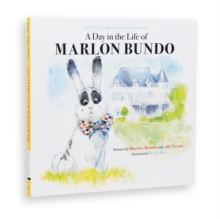 I also finally got around to reading Last Week Tonight with John Oliver presents: A Day in the Life of Marlon Bundo by Jill Twiss! We've had this book in stock since it was featured on Last Week Tonight (skip to 14:20 for where he starts talking about the bunny), and I've looked at it with a smile every time I see it in the shop, though hadn't actually gotten around to finishing it! (Always too many other books on the TBR pile, or too many other things to do around the bookshop!). This is the story of Marlon Bundo, a boy bunny who falls in love with another boy bunny, but is told by the Stink Bug that "Boy bunnies can't marry boy bunnies!". This is a lovely book for children about same-sex marriage and democracy, with a message of tolerance and advocacy, reminding us all that Love is forever.
What I've been rereading:
I recently reread The Nowhere Man by Gregg Hurwitz. It's a thriller and a very quick read, and the second in a series, with the first being Orphan X. Evan (Orphan X) used to be part of a secret government initiative, however he decided to get out, using some of the same skills he'd learned there to vanish. Now he helps the desperate and deserving. I find it a fun, mindless read, good for summer (though I think Matthew would agree with me more on the 'mindless' part than the 'fun' part – but to each his or her own!).
And I'm of course still working on Oathbringer, which is a brick of a book at over 1200 pages. When it's a reread in between other books, it's an even slower read… though the end is in sight!