Well booklovers, it's been a year! I have struggled with the attention span for reading during the pandemic, and I haven't read nearly as many books this year as I usually do. I ended up cancelling my travel plans for Christmas, and used some of that free time to catch up on some of the books at the top of my TBR list, and they did not disappoint – they were all excellent reads.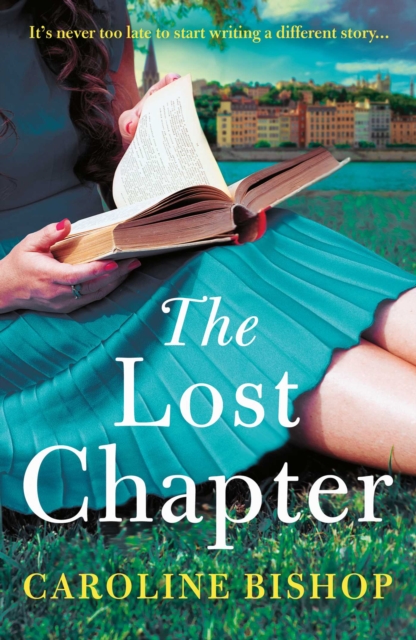 The first book I read was The Lost Chapter by Caroline Bishop (I was lucky enough to get my hands on a preview copy), and it was fantastic – it was a great book to pull me out of my slump, as the way Caroline writes is incredibly engaging. I finished the whole book in two days, and it would have been less if I hadn't needed to do some Christmas meal prepping! This book is out of my regular Sci-Fi/Fantasy genres, and it was a fantastic read about female friendship and pushing yourself out of your comfort zone!
1957, France. Florence and Lilli meet at finishing school in Lyon. Despite some differences, they forge a firm friendship that promises to last a lifetime. But a terrible betrayal prematurely tears them apart.
Years later in England, Florence has become the woman her friend knew she could be – creative, bold, and independent. The exact opposite of Alice, a young woman troubled by a recent trauma, whom Florence is determined to help bring out of her shell. Just as Lilli once did for her.
When Florence discovers that the novel she's reading is written by Lilli and is based on their time at school, the two stories begin to unfold together. Past events illuminate the future, and it becomes clear that long-held secrets can't stay buried forever.
This is Caroline's second book, and I enjoyed it even more than the first one (which was also excellent). It comes out on February 3rd, so preorder your copy with us today (CHF 14)!
From there, I went to The Invisible Life of Addie LaRue by V.E. Schwab. This book has been getting a lot of hype for quite awhile now, and it is absolutely worth a read. It's a beautiful story about an unforgettable protagonist who is forgotten by everyone she meets, and it made me cry.
When Addie La Rue makes a pact with the devil, she trades her soul for immortality. But there's always a price – the devil takes away her place in the world, cursing her to be forgotten by everyone. Addie flees her tiny home town in 18th-Century France, beginning a journey that takes her across the world, learning to live a life where no one remembers her and everything she owns is lost and broken.
Existing only as a muse for artists throughout history, she learns to fall in love anew every single day. Her only companion on this journey is her dark devil with hypnotic green eyes, who visits her each year on the anniversary of their deal. Alone in the world, Addie has no choice but to confront him, to understand him, maybe to beat him.
Until one day, in a second hand bookshop in Manhattan, Addie meets someone who remembers her. Suddenly thrust back into a real, normal life, Addie realises she can't escape her fate forever.
In stock at the bookshop, in hardcover (CHF 27) or trade paperback (CHF 21).
The third on my list of highly anticipated reads was Iron Widow by Xiran Jay Zhao. It's a YA reimagining of the rise of the Chinese Empress Wu, in an intensely patriarchal military system in which boys and girls are paired to pilot giant magical mecha. I believe the author self-described it as 'Pacific Rim meets the Handmaid's Tale'. This was again an excellent story, and while we're not supposed to judge by such things, it does also have a gorgeous cover! Fair warning: this is book one, and there most definitely will be a sequel (which is not out yet).
Love cannot save me. I choose vengeance. The boys of Huaxia dream of the celebrity status that comes with piloting Chrysalises – giant transforming robots that battle the aliens beyond the Great Wall.
Their female co-pilots are expected to serve as concubines and sacrifice their lives. When 18-year-old Zetian offers herself up as a concubine-pilot, her plan is to assassinate the ace male pilot responsible for her sister's death. But on miraculously emerging from the cockpit unscathed after her first battle, she is declared an Iron Widow – the most feared pilot of all.
Now that Zetian has had a taste of power, she sets her sights on bigger things. The time has come to stop more girls from being sacrificed.
Hardcover CHF 21 // Trade Paperback CHF 19.50